Things to know about Irvington, IN
Irvington is another beautifully historic and quaint neighborhood of Indianapolis (although it seems as if every neighborhood within Indy is that way!). This neighborhood is most well known for its romantic winding streets and varyingly unique home architectural styles, most notably Victorian Romantic style.
Things to know about Carmel,IN
Carmel, Indiana is a highly coveted and beautiful neighborhood north of Indianapolis. This suburb of Indy has quickly grown over the past 20 years from a sleepy community to one that is economically growing substantially, and is now one of the most populated areas of the Indianapolis Metro area.
Irvington was one of Indianapolis's first planned out suburbs; however it's now considered more of a local neighborhood, rather than a suburb.
This family friendly neighborhood is host to a few locally cherished events, such as the annual Halloween festival. And it's home to a handful of Butler University's main buildings. All in all the Irvington neighborhood is a fairly quiet place to live in Indianapolis, with little traffic. And since this neighborhood is only five miles from downtown Indianapolis, this quiet lifestyle and excellent livability factor makes it a local favorite to move to.
The median home price for a house for sale in Irvington, Indiana is around $150,000.
Learn about Irvington, Indiana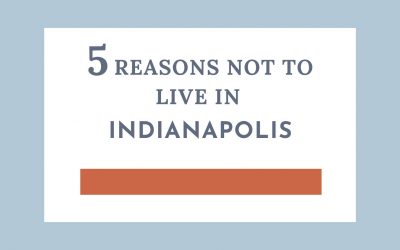 5 Reasons NOT to Live in Indianapolis- The top 5 downsides to consider before moving to the fast growing Midwest city, Indianapolis.
Ready to find your perfect home in Indianapolis??
By clicking 'Submit' I agree to be contacted by the Living in Indianapolis team via call, email, and text. To opt out, you can reply 'stop' at any time or click the unsubscribe link in the emails. Message and data rates may apply.
Information on this website should not be construed as legal advice as we waive all legal liability from readers' reliance of any information provided. Readers must consult their own realtor or attorney about their own real estate issues.
United Real Estate Indianapolis
Licensed in Indiana
RB14042111