Parks in Indianapolis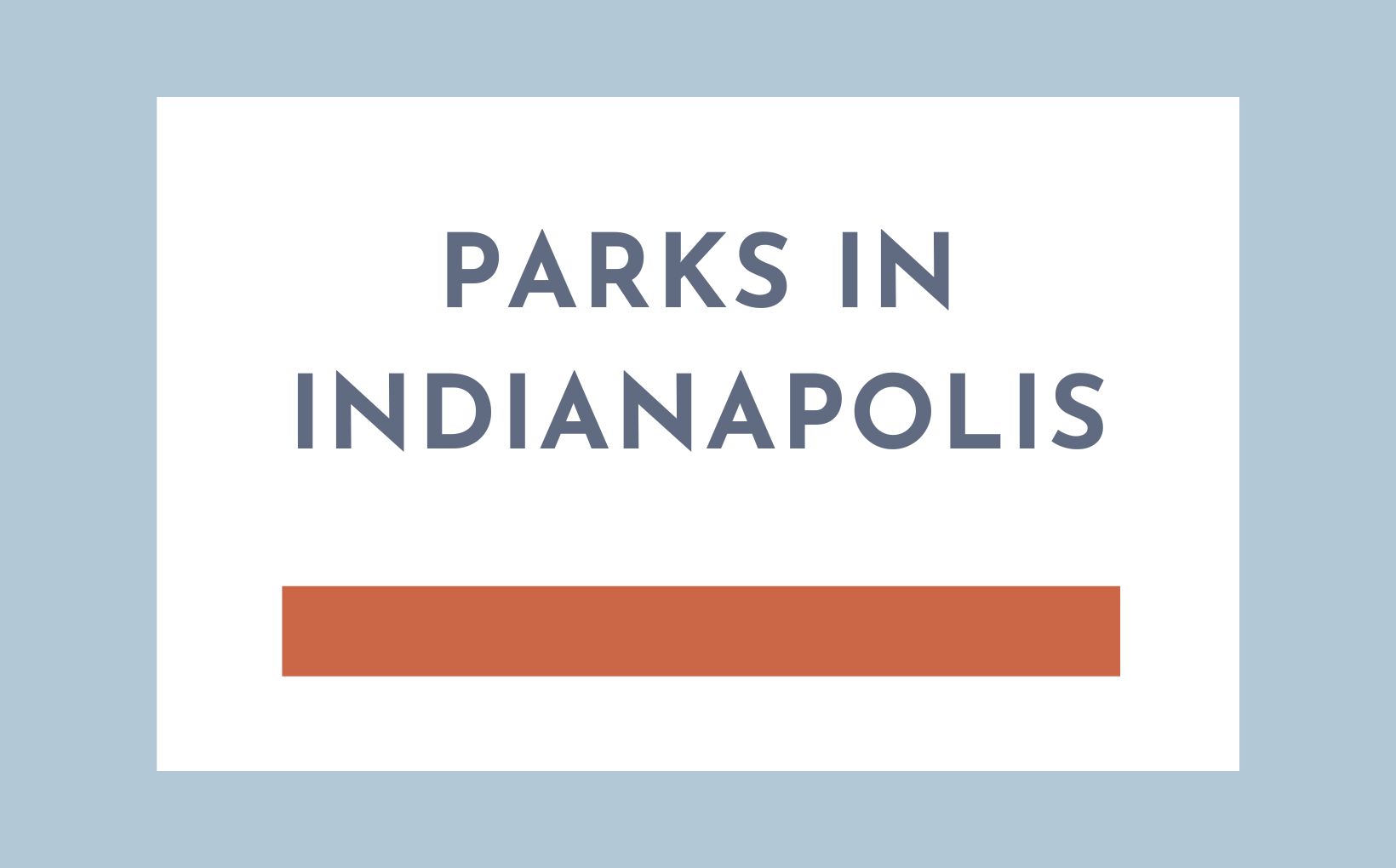 If you are looking for green space, Indianapolis is one of the greenest big cities in the country. The Midwest is lush and spacious, and Central Indiana is no exception. Living in the suburbs of Indianapolis is a great way to ensure you live close enough to the amenities of a city, but still have space to stretch your legs. Whether you are looking for playgrounds, bike paths, or ponds, the Indianapolis park system offers a little bit of everything. Let's check out what to know about and the different parks in Indianapolis!
What kind of parks does Indianapolis have?
Central Indiana is a prairie, so you won't find the rolling hills and thick forest coverage of Southern Indiana in Indianapolis. Southern Indiana shares a geography more similar to that of the foothills of the Appalachians, especially the farther eastward you travel.
If you really enjoy mountain biking, or steep trail hiking, there isn't much of that to be found in Indianapolis or any of the surrounding areas. But don't let that fool you into thinking there are not plenty of forests and nature to get out and about in Indianapolis. If you are looking for maintained grounds, groomed parks, or nature preserves, Indianapolis has it all.
If you want to live in Indianapolis proper, the parks will be few and far between. This isn't specific to Indianapolis; most large urban areas have limited green space. But this doesn't mean you can't find great parks!
If you want to live in the suburbs of Indy, you will be much more likely to find a location that is close to one or more great parks. There are well-known parks, like Central Park, and Eagle Creek Park, to name a couple, but be sure to dig a little bit deeper, because there might be a great park nearby that you didn't even know about!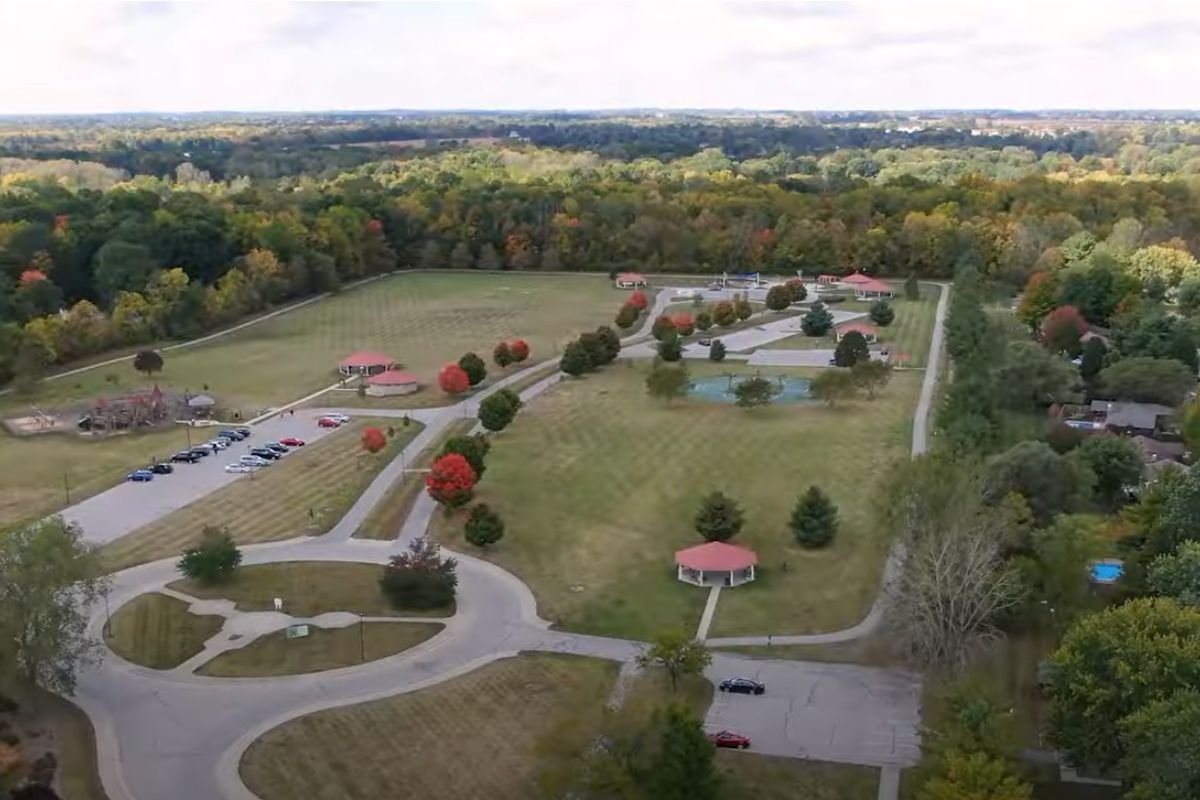 Can you live near parks in Indianapolis?
If living near public green space is important to you when it comes to buying a home, you first need to consider what "near" means to you.
Do you want to be able to walk out the front door and take the dog straight to the park?

Are you willing to drive a short distance to the park?

Do you want to be able to be biking distance from trails you want to ride so you don't have to load the bike and equipment into the car?
Decide how close you want to be, and then see what options that gives you.
If you want to be very close to most of the parks in the Indianapolis suburbs, this will often limit you to older homes and neighborhoods. This is just because Indianapolis has grown so rapidly over the years. Most of the parks were established when the town had not grown so much around them and were soon surrounded by housing and subdivisions. Many of these homes have been renovated, and that might be exactly what you are looking for. But there are not too many brand new, first owner homes sitting right on the outskirts of Indianapolis parks.
The Monon Trail: Indy's "longest" park
If one of the things you are most interested in doing outdoors is walking, running, or biking, The Monon Trail is one of Indianapolis' greatest park-like attributes. This 27-mile multi-use park runs north from Downtown Indianapolis all the way to Sheridan, Indiana.
The Monon Trail interconnects many parts of town and allows for pedestrians to move about the city without a car. While it only runs up and down, it might provide access to certain parks in parts of town that are not particularly close to where you want to live. There are plenty of places to live that are so close to the trail, you could find yourself living "bikeable" to a huge portion of the Indy Metro Area.
Popular parks in Indianapolis
Eagle Creek Park:
One of Indianapolis' largest parks, Eagle Creek Park spans more than 3,900 acres. Within the park is a 1,400-acre reservoir where visitors can enjoy boating and fishing, or swimming on the beach. If you like hiking, there are more than ten miles of trails in the park. There is also a paved path that surrounds the lake, if scenery is what you are after. The tree coverage of Eagle Creek's thick forest provides an especially cool respite during the hot Indiana summers.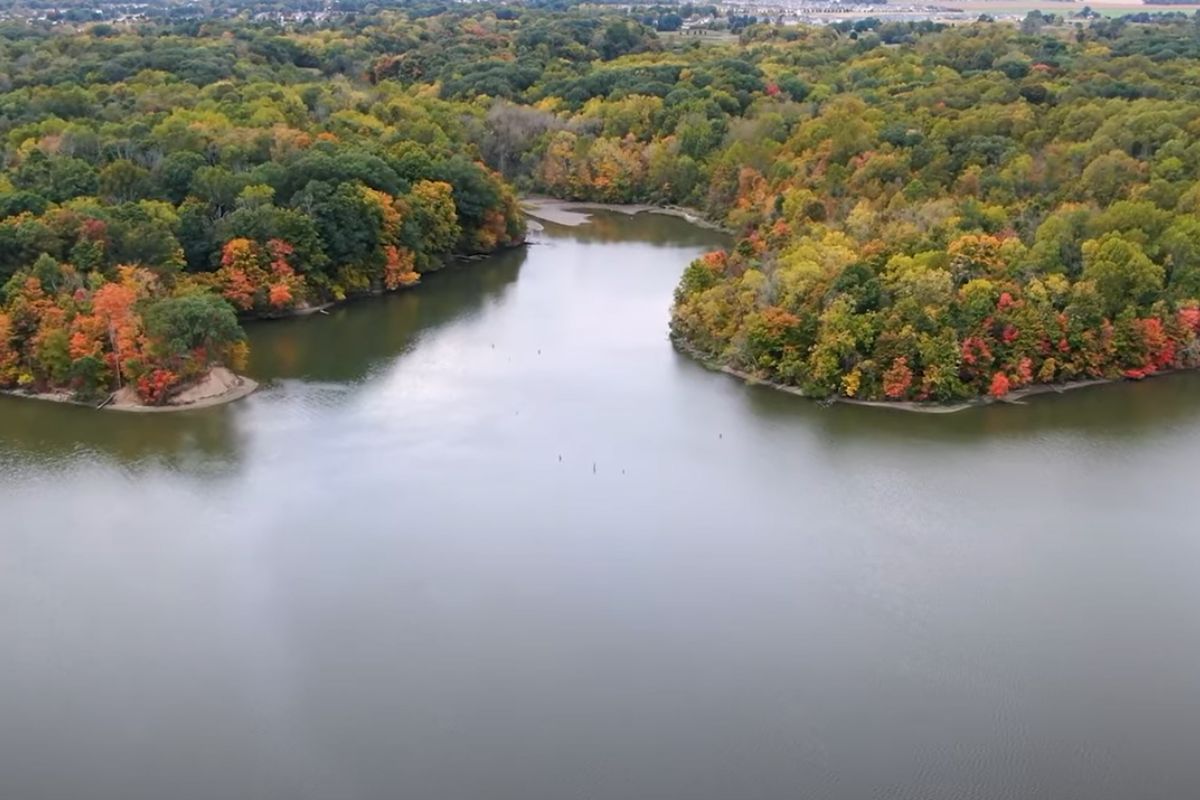 White River State Park:
While we mentioned earlier that it's less likely you will be able to live right next to a park if you choose to live in the city, it isn't impossible! White River State Park is located right in the center of Downtown Indianapolis and covers 250 acres.
Within the park you can find attractions such as the Indiana State Museum and The Indianapolis Zoo. One of the most popular draws to White River State Park is the Indianapolis Canal Walk, where pedestrians can enjoy the urban park's paved pathway along the banks of the canal that runs through the city.
Garfield Park:
One of the oldest and largest parks in Indianapolis, Garfield Park covers more than 128 acres on the southside of Indianapolis. There are several walking trails throughout the park, as well as a conservatory, and the park's locally famed sunken garden.
Garfield Park also provides locals with a gathering place to play sports with a soccer field, a baseball diamond, and tennis courts. Garfield Park is especially great for families with small children. The park has a beautiful playground with swings, jungle gyms, and other equipment for a variety of ages and ability levels.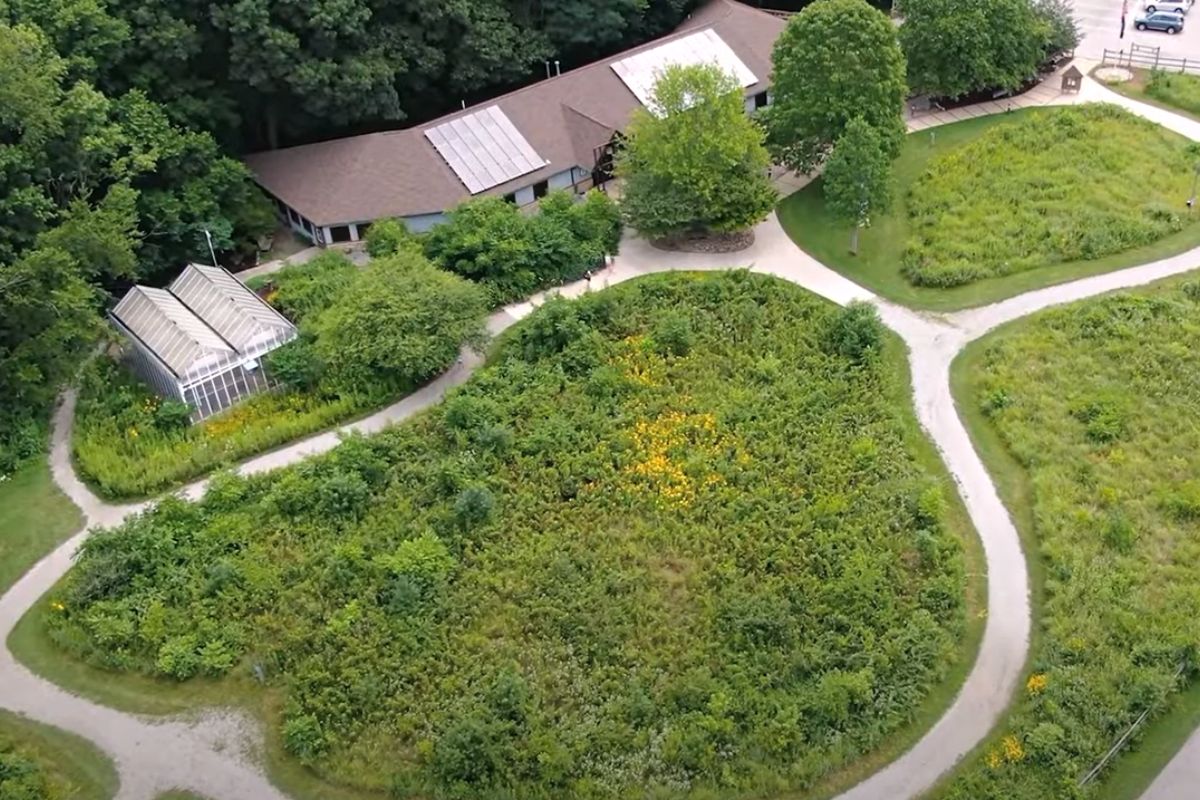 Fort Harrison State Park:
If you are looking for natural beauty, look no further than Fort Harrison State Park. Covering over 1,700 acres, this historic park's namesake, Fort Benjamin Harrison, was a turn of the century military post. In the park, visitors can take advantage of hiking, biking, and equestrian trails, camping, and even fishing.
A diverse spectrum of biomes call the park home, including forest, wetlands, and prairie. As natural and untouched as much of the park is, this park is also renowned for its golf course. This 18-hole championship course is open to the public, so you can come for the trails, and stay to practice your golf swing! 
Holliday Park:
Located on the northside of Indianapolis, Holliday Park is another historic gem in the Indy Metro Area. The 94-acre park contains a little bit of everything, from walking trails to playgrounds. But perhaps the biggest draw is the ruins of the century old mansion that once stood on the grounds. Remnants of the home of the park's original owners, the Holliday Family, are all that remain of the structure. Now only arches and columns, they hold a certain bygone beauty and serve as a perfect backdrop for photographs or events.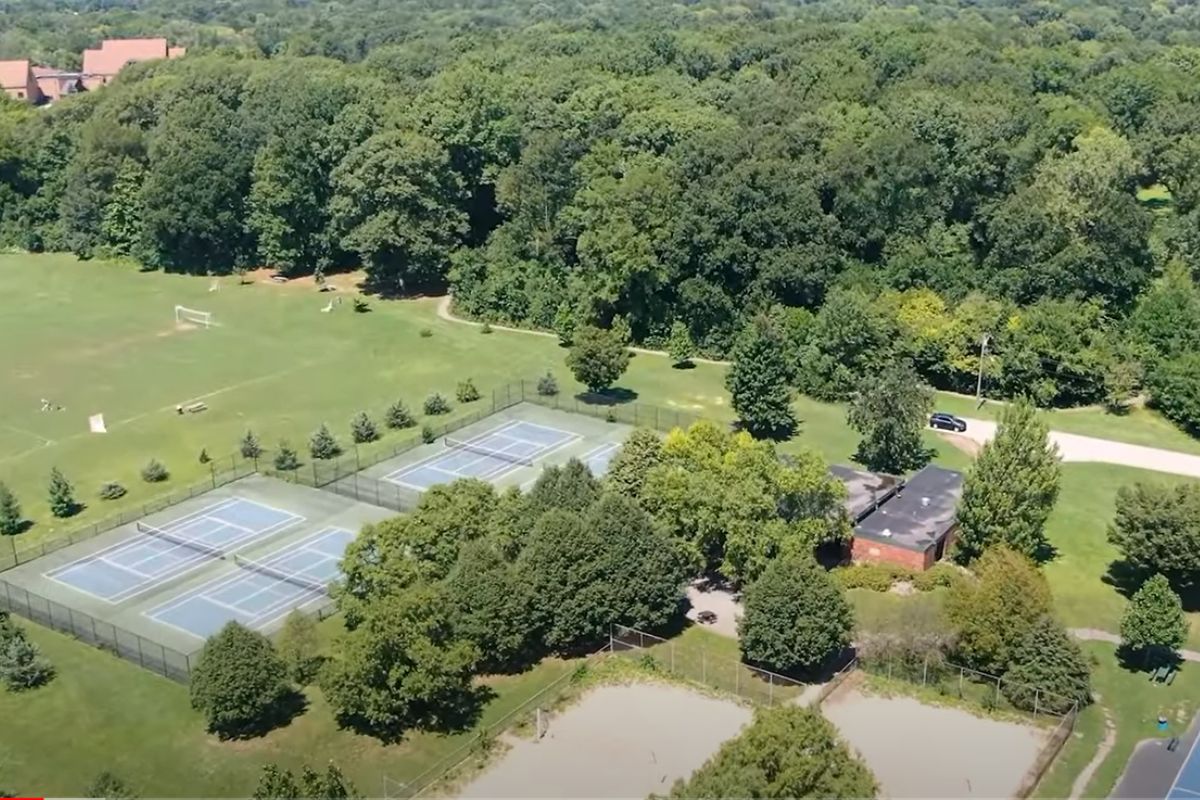 Broad Ripple Park:
Broad Ripple is one of the most popular areas in the Indy Metro Area, and its park is no exception. Making it one of the most popular park destinations in Indy, the Broad Ripple Park features a swimming pool with a wading area for young children, a splash pad, a water slide, and lap lanes for swimmers looking for a good workout.
If you're looking for a place to beat the heat on a hot summers' day, this is the spot! Broad Ripple Park also offers a dog park for families looking to get out with their furry members in tow. With basketball and tennis courts, and even picnic shelters and grills, this park is a one stop shop for outdoor fun.
Indianapolis offers more green space than just its parks
These are just a few of the most popular parks in the Indy area, but each suburb offers its own unique public spaces. You can find amphitheaters with free summer concerts, farmer's markets and street festivals, and even beautiful lawns sprawling from the foot of public buildings that are perfect for stringing up a hammock and grabbing a good book. Indianapolis is a great place to call home if you see yourself taking advantage of all of the beautiful public spaces a city can offer.
The Indianapolis suburbs are known for being safe and family friendly. You don't have to go to the park to take the family out and enjoy a beautiful day. Whether you want to walk to an ice cream shop, or grab a dinner with friends then walk around to find the perfect spot for a nightcap, you will find there are countless ways to enjoy being outside in Indianapolis. Most of the neighborhoods are very pedestrian friendly, so you potentially don't even have to leave your own street! No matter how you take in the great outdoors, Indianapolis is the perfect place to do so.
Looking for homes for sale in Indianapolis?
Are you ready to call Indianapolis home? If so, reach out to me today at Compton Realty. I would love to help you find your perfect home (near a park, or not!) in the Indianapolis Metro Area.
Ready to buy a home in a Northern Indy suburb?
Are you thinking of moving to the northern suburbs of Indianapolis? If so, reach out to me at Compton Realty. I would love to help you find your perfect home in the Indy Metro Area today!