How far north is too far for Indianapolis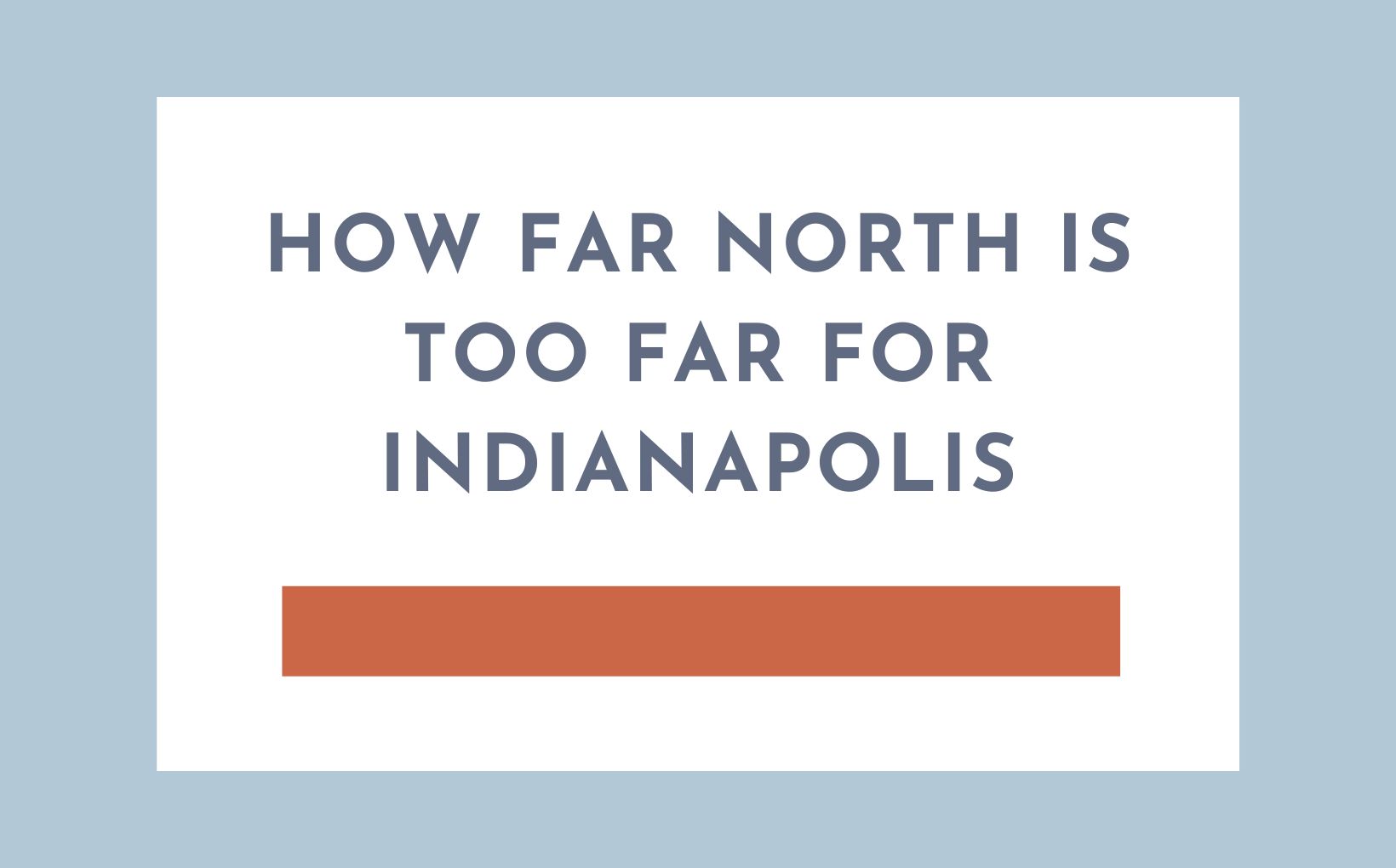 Indianapolis is known for its well-loved suburbs surrounding the city on all sides, but one area clearly sticks out from the pack. The north side of Indianapolis and the suburbs in this part of the greater Indianapolis area are some of the most densely populated parts of Indy. But even with its impressive popularity, is living on the northside of Indianapolis going to put you too far from the city? How far north is too far for Indianapolis?
The North Side: Indy's busiest suburbs
Indianapolis is in Marion County, obviously making this the most populated county in the Indy Metro. But Hamilton County, just to the north, is the second most populated, with a population of over 360,000 people.
You're likely already aware that two of Indianapolis' most recognizable suburbs are located on the north side, Carmel and Fishers. Both of these cities boast populations of over 100,000 people, and Carmel High School is the largest public school in the entire state of Indiana. Many things draw people to the north side, but undoubtedly the reputation of both Carmel and Fishers precede them.
What suburbs are north of Indianapolis?
As the north side continues to grow, Carmel and Fishers borders are being met with other suburbs growing toward them, such as Zionsville, Noblesville, and Westfield. There are even smaller suburbs that will soon join this list as the outskirts of Indianapolis continue to expand. Surprisingly, these neighborhoods were hardly on the map ten to fifteen years ago. But with populations nearing 50,000 people, places like Westfield are no longer just wide spots in the pavement.
The northside of Indianapolis is aesthetic, desirable, safe, and family-oriented, but one thing is clear, most of it isn't cheap. Even if you aren't looking to buy a home in Carmel or Zionsville, the surrounding suburbs are becoming remarkably expensive, too. The north side has grown into its own thriving little community outside of the city itself, and if you want to live near these amenities, you can expect it will not be as affordable as the suburbs to the west of Indy, for example.
Westfield and Noblesville are two of the most affordable places to live in the northern suburbs, but many who consider living there are left wondering, is it just too far north? Obviously, this is subjective, but if you find yourself trying to make that vital decision of which part of Indianapolis to call home, there are a few things to consider when thinking about how near or far from the city you'd like to be.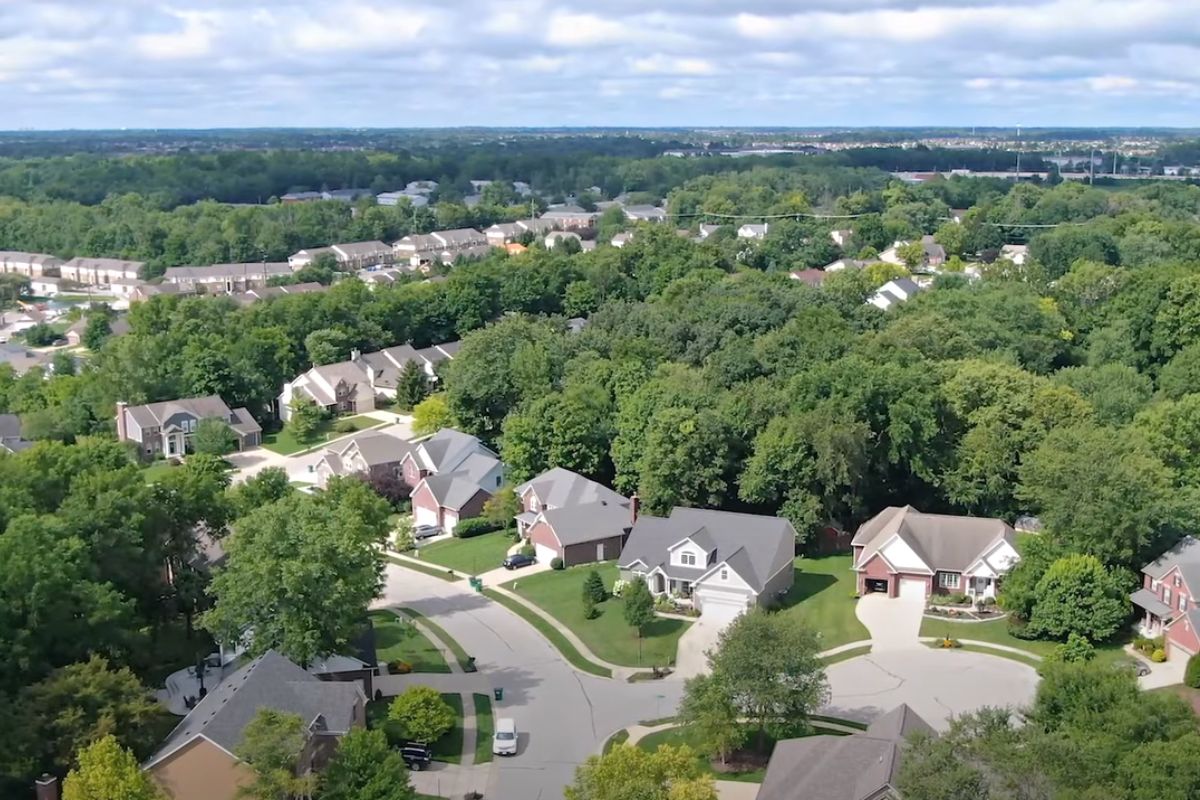 What's considered to be very far north of Indy?
Many people consider 216th street to be the northernmost border of Westfield and Noblesville, unofficially. If you live near or even past this street to the north, you are living on the really, really north side.
There are plenty of things to love about living this far north, such as the spacious lot sizes in the neighborhoods, or the great little hidden gems like Macgregor Park.  Because this park is so far for most of the residents of the Indy area to enjoy, you can often find yourself taking in all of its beautiful views and pedestrian paths all to yourself.
Are the areas north of Westfield and Noblesville just too far north?
If you have fallen in love with the northern suburbs, and you've found your dream home on the northern side of one of these suburbs, don't abandon all hope. There are many factors that feed into what makes a location too far from everything.
First of all, think about where you work. If you work in Carmel, which many north side residents do, this commute is likely going to be around twenty minutes or less. If you live on the far north side but work in the city, the drive is over twenty miles, and you're looking at closer to a 45 minute to an hour drive.
The drive to and from work is one you will have to do most days out of the year, so it's important to think about how much the brevity of that drive matters to you. To some, an hour drive isn't very long. Some just don't mind a longer commute. After all, a very large portion of New Yorkers wouldn't be caught dead actually living in the city.
If you want to live a relaxed, suburban life that feels far removed from the business, over-crowdedness, and crime of the city, living in the northern suburbs and commuting to the city may be no big deal to you.
If you are curious how far your commute will be living on the far north side and working in the city, it's worth doing a little bit of research. Google Maps can be a great tool for getting some real-life information about traffic conditions and drive time. Plug in your potential address or general area into Google Maps a few times throughout the day, particularly during your potential driving hours, and see how long it will typically take to get to and from work. Try this on a few different days to make sure you are not seeing traffic that might be from an accident or holiday rush.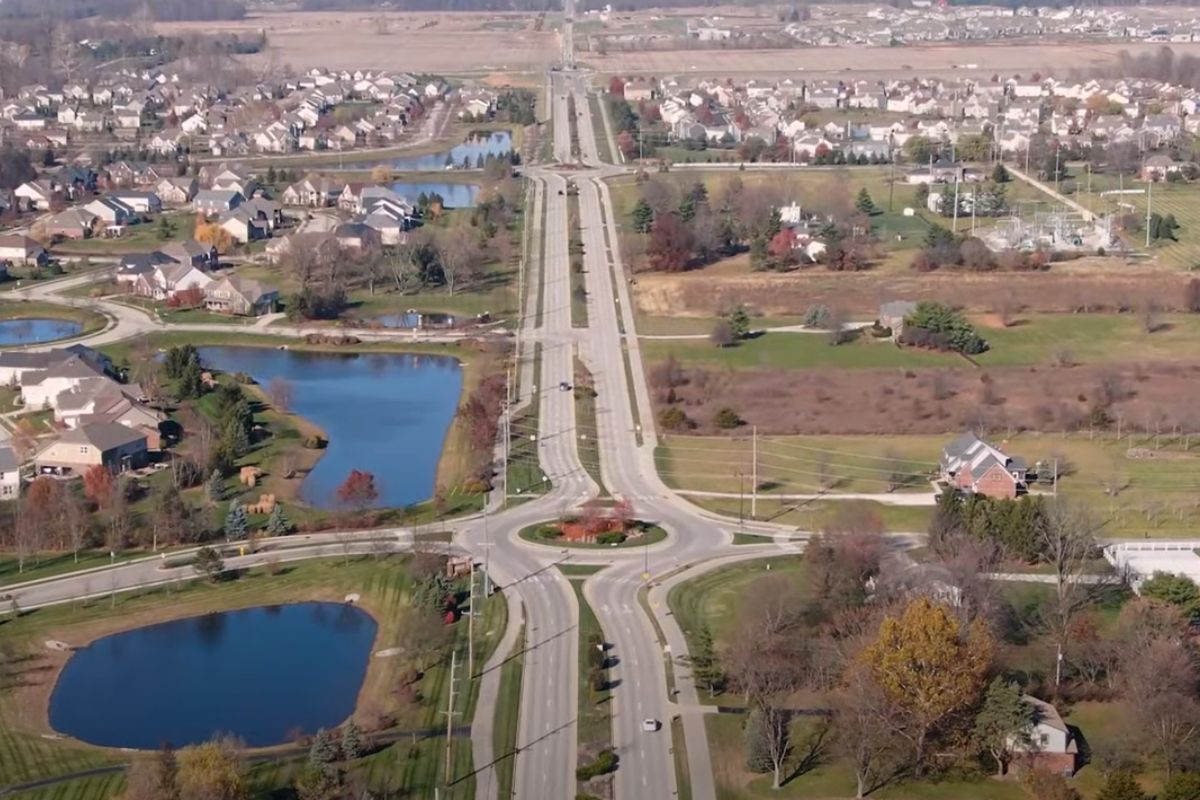 Things to do on the far north side of Indianapolis
As we mentioned above, there really is so much going on north of Indianapolis. There is always something fun to do on a weekend, or even just an afternoon. There are farmers markets, outdoor music venues, fun eateries, bars, and gastropubs, and plenty of parks and green spaces.
You don't need to go into Indianapolis to find these things, and if you want to go to another part of the north side to catch a festival, event, or show, the drive is much less congested traveling east/west through the north side than to and from the city. These are just a few fun things to do that are either in the northern suburbs or are on the north side of Indianapolis.
Visit the Carmel Arts & Design District:
One of the biggest draws to the north side is undoubtedly the Carmel Arts and Design District. This part of town is full of art galleries, fun pubs, bars, and eateries, and even street art. The Arts District is even located on The Monon Trail, making it potentially walkable depending on where you live.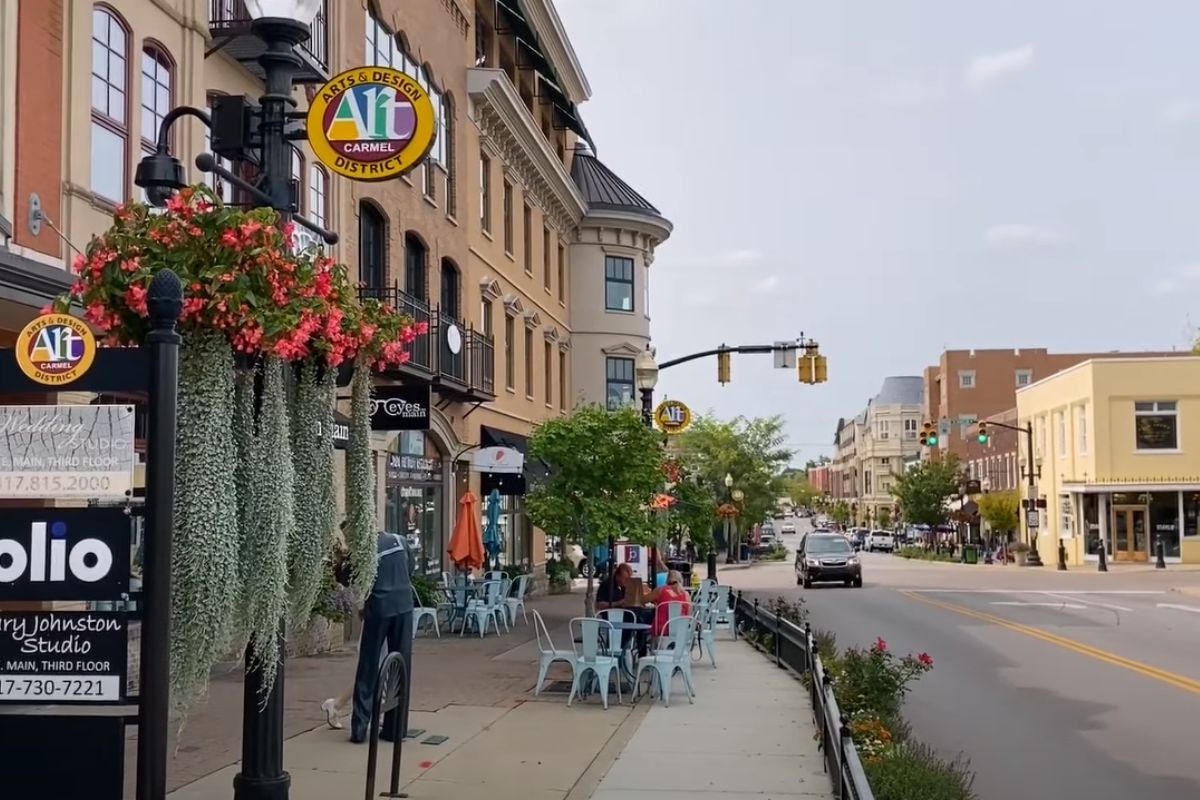 Stroll along The Monon Trail:
This 18 mile multi-use trail runs through the north side of Indianapolis, from Westfield all the way to Downtown Indianapolis. Whether you are on foot, bike, skateboard or even scooter, the trail provides a beautiful path through some of the most charming parts of the north side. If you don't live near the trail, there is plenty of parking along the way to drop off the car before heading out on foot.
Explore Conner Prairie:
Located in Fishers, Indiana, Conner Prairie is just a short drive from nearly any location on the north side of Indianapolis. The museum covers more than 1,000 acres, offering park space, interesting historical facts, and perhaps its greatest draw, the interactive learning experiences. Visitors can explore cabins, a one-room schoolhouse, and even try their hand at dipping candles or churning butter.
Work on your golf swing:
Whether you're an amateur or pro, the northern suburbs of Indianapolis are home to a great deal of wonderful golf courses. Most notable, Crooked Stick Golf Club in Carmel, IN, has played host to many tournaments over the years, including the 1991 PGA Championship. There are courses dotted all over this area, so if golfing is a pastime you enjoy, be sure to look around and see what might be close to your potential next home.
Enjoy some retail therapy at the Fashion Mall at Keystone:
This luxury shopping center features over 90 stores and restaurants, including some of the most well-known luxury brands in the world such as Tiffany & Co. and Saks Fifth Avenue. The Keystone Mall is the perfect place to find something for everyone on your list at Christmastime, or just pop in for a few things and a bite to eat.
Catch a show at The Palladium:
The Palladium is part of the Center for the Performing Arts, and is one of the premiere arts venues of the Midwest. Throughout the year concerts, ballets, and theater all take up residence on its stage, and people come from all over the Indianapolis area to enjoy the music and fine arts The Palladium has to offer. Living on the north side of Indy puts you close to the action, and unlike most Indy residents, you won't even have to drive all the way across town to get there!
Ready to buy a home in a Northern Indy suburb?
Are you thinking of moving to the northern suburbs of Indianapolis? If so, reach out to me at Compton Realty. I would love to help you find your perfect home in the Indy Metro Area today!