Fletcher Place, Indiana
Neighborhood of Indianapolis
The Neighborhood of Fletcher Place, Indiana
Fletcher Place is an Indianapolis neighborhood that is known for its history, funky vibes and delicious eateries. This historic neighborhood is located just east of downtown Indianapolis and boasts lucious tree-lined streets and architecturally beautiful facades.
Not only is this area of Indy great to look at, but it's equally as delicious to enjoy a meal or entire night out!  Fletcher Place is home to some of Indy's best eateries, as well as great antique shops and has a vibrant music scene. Plus its conveniently close to the Cultural Trail.
Fletcher Place is what we would call a 'hot' neighborhood, meaning there is so much to offer its residents that people are eager to find a place to call home here.
History of Fletcher Place
We mentioned that the neighborhood of Fletcher Place is known for its history, so it's only right that we share some of that history with you. The neighborhood is named after Calvin Fletcher. Calvin was Indianapolis's first lawyer back in the early 1800's, and his prominence in the area led him to become an elected legislative official. He went to do and support many incredible things for the community (more information on that here).
But why was this area named after Calvin Fletcher? Well, he owned farm land that is where Fletcher Place currently sits.  They plotted their farm land into individual lots, and those original residents built the historic structures that still stand in this neighborhood today.
Calvin Fletcher was known to be a religious man, and helped to build many of the area's churches. And most notably was deeply against slavery, so he offered much of his property for Civil War troops to train on.
Overtime, there have been many different residents and owners throughout Fletcher Place, from German settlers, to Irish laborers, etc, which helped make the entire Southside of Indianapolis stand out and is important to the city's cultural heritage.
The neighborhood of Fletcher Place is now distinguished between two historic districts; the Fletcher Place Historic District and the Holy Rosary Danish Church Historic District (most people refer to the second as Fletcher Place 2). In order to recognize which is which, they are notably separated by Virginia Avenue.
Homes in Fletcher Place, Indianapolis
Many of the homes in Fletcher Place are historic and one of a kind. They are mostly Queen Anne style cottages and bungalows. The median price for a home for sale in Fletcher Place is $400,000.
Learn about Fletcher Place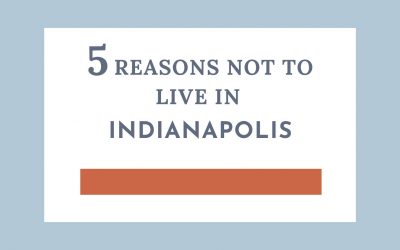 5 Reasons NOT to Live in Indianapolis- The top 5 downsides to consider before moving to the fast growing Midwest city, Indianapolis.
Ready to find your perfect home in Indianapolis??
By clicking 'Submit' I agree to be contacted by the Living in Indianapolis team via call, email, and text. To opt out, you can reply 'stop' at any time or click the unsubscribe link in the emails. Message and data rates may apply.
Information on this website should not be construed as legal advice as we waive all legal liability from readers' reliance of any information provided. Readers must consult their own realtor or attorney about their own real estate issues.
United Real Estate Indianapolis
Licensed in Indiana
RB14042111