7 Fun Things to do in Indianapolis at Christmastime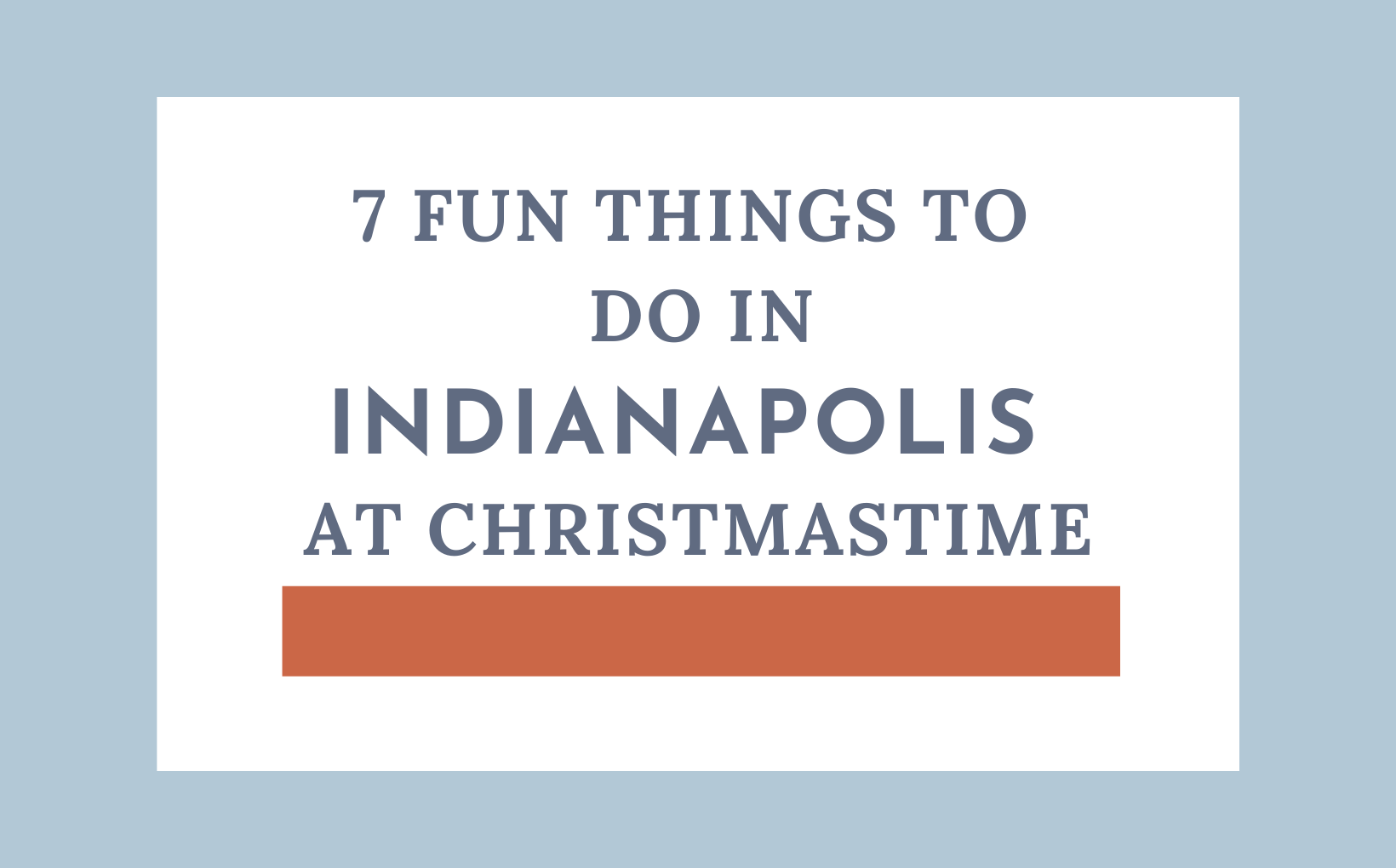 Whether you're hoping to catch a glimpse of Santa before his big night, or imbibe with a grown-up cup of cheer, there are so many ways to get into the festive spirit in Indianapolis! The countdown to Christmas has already begun, so make your "Must-Do" list and check it twice; you won't want to miss these fun holiday activities in Indianapolis, IN!
Fun Things to do in Indianapolis at Christmastime
Visit a Christmas tree farm and cut down your own tree
Nothing evokes that old-fashioned Christmas feeling like the idea of cutting your own Christmas tree. The whole family all bundled up against the cold, choosing the oh-so-perfect tree, cutting it yourselves, and loading it up Griswold-style for the trek home…these are memories that won't soon be forgotten!
If you want to harvest your own Christmas tree (or want to get the tree farm experience, but choose from a selection of pre-cut trees) Indiana is the perfect place to do so. Various tree farms throughout Central Indiana offer everything from U-Cut trees, to already harvested trees, to sustainable living trees that can be later planted once you have enjoyed them in your home throughout the holiday season.
Because supply and demand is so limited right now, be sure to check out tree availability with your farm of choice before making the drive. Luckily, it appears there are plenty of options near the Indy area!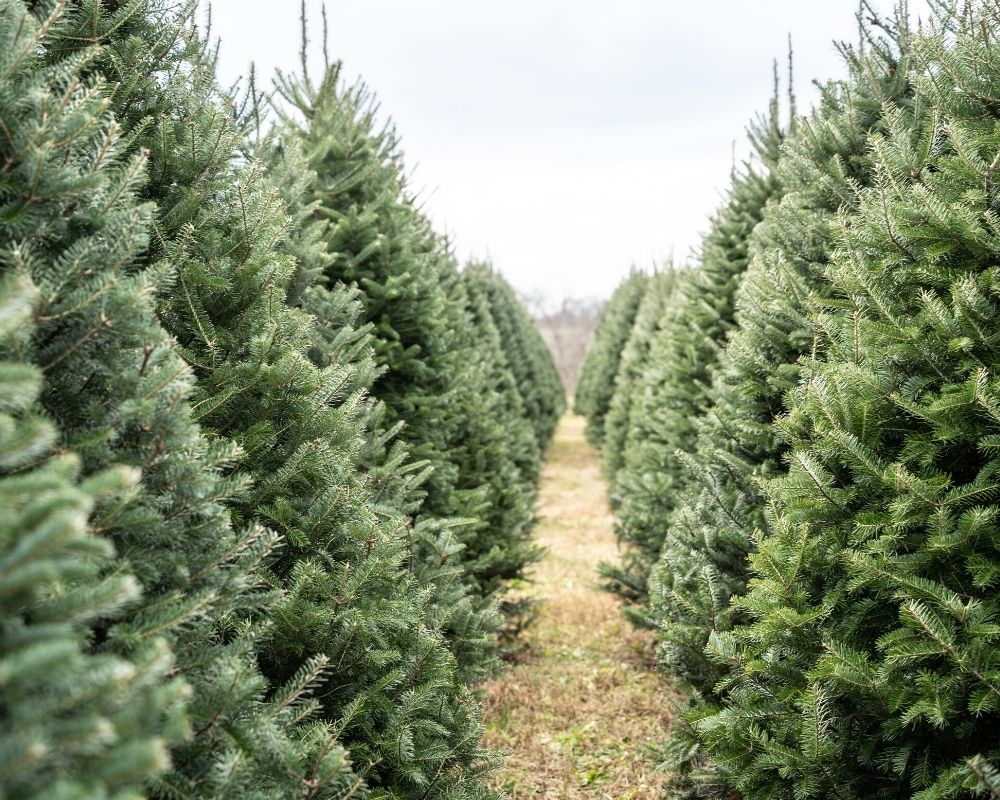 Join Clara on her dreamland adventure in the Nutcracker
It's hardly Christmas without visions of sugar plums…even if no one born in the last century knows what that is. Enjoying the Nutcracker Ballet isn't just for dancers, audiences young and old can be swept away into the magic brought to the stage. Clara's enchanting dream is brought to life through stunning costumes, sets, and Tchaikovsky's timeless melodies as viewer's marvel at effortless fouettes and real falling snow.
Grab tickets today to join the Indianapolis Ballet for their production of The Nutcracker at Old National Centre.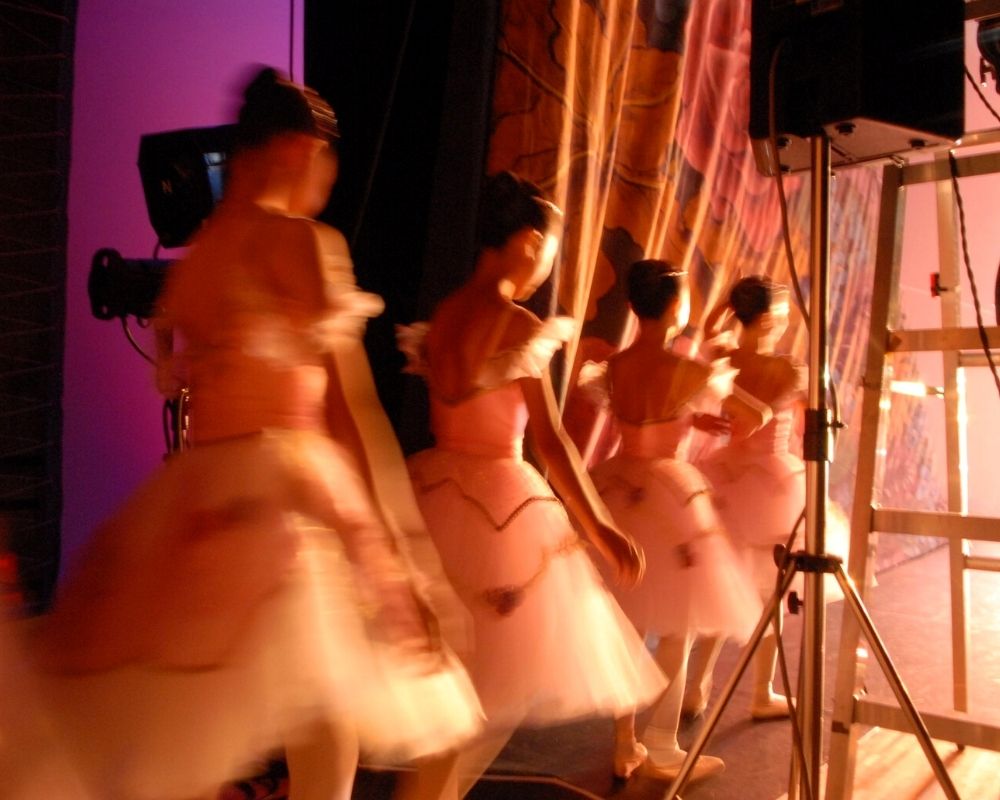 Feel the holiday "spirit" in your very own igloo
Unfortunately for little ones, this fun festivity is only for the 21 and up crowd. If that's you, what are you waiting for?! Book your igloo at Urban Vines today! What better way to warm up inside and out than enjoying a beverage from a cozy, panoramic heated igloo?
This unique little Westfield vineyard offers both wine and beer, and their signature igloos are available through the end of March. Igloos seat up to eight and come equipped with heat, music, and charming lights to set the mood for optimum comfort and joy.  Reservations are available online only.
Let Jack Frost nip at your nose at an outdoor skating rink
You don't have to be Tara Lipinski to get out on the ice! The cold Indianapolis winter months provide the perfect environment for seasonal outdoor ice rinks. Skating outdoors brings with it a certain anachronistic charm that seems to capture the magic of Christmas in Indianapolis as if you were living in your own Hallmark movie.
A perfect activity for a family outing, or a romantic date, everyone can enjoy this frosty fun (especially if you are ready to laugh at yourself a little bit!) The Ice at Carter Green offers seasonal skating throughout the winter, and opens just before Thanksgiving Weekend. Check out their calendar for skate times and information about rentals and private skating parties.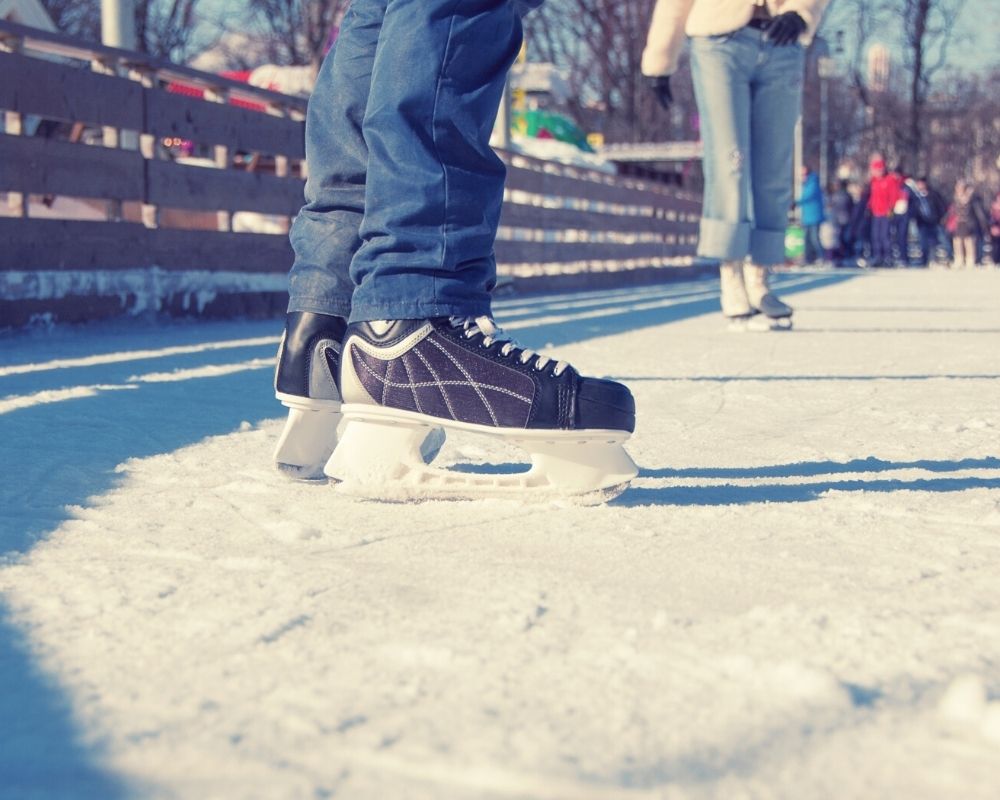 Embrace Yuletide tradition at the Carmel Christkindlmarkt
If you are heading to the ice rink to practice your triple axel, you might as well stay for a holiday beverage warm-up at the Carmel, IN Christkindlmarkt after your skating sesh. During the month of December, part of Carmel transforms into a traditional German Christmas market that rivals the streets of Bavaria itself. One can find seasonal beverages, handcrafted gifts, confections, music, and all-around merriment at every turn.
Special events and performances are hosted throughout the month, so be sure to check the schedule before you go. You won't want to miss Santa Saturdays, Ugly Sweater days, or the Gluhwein Gallop 5k (though we suggest consuming your gluhwein post gallop.)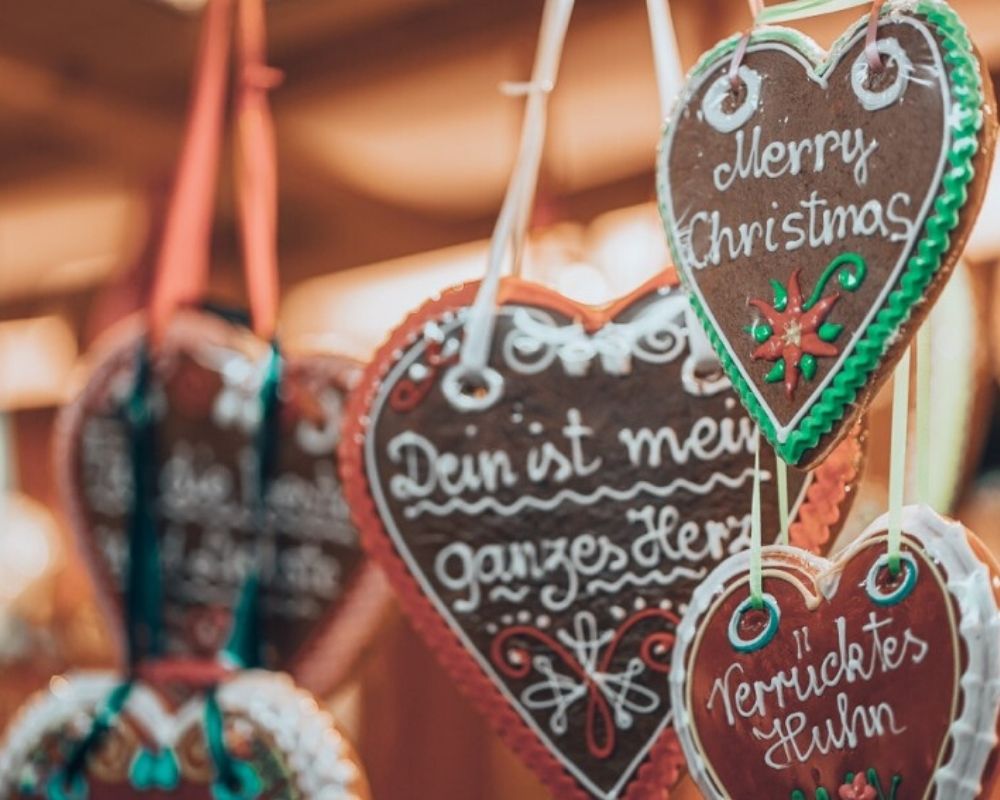 Start off your day having breakfast with Santa
There will be more than milk and cookies at Connor Prairie when you dine with Old Saint Nick! Families and little ones of all ages can enjoy a mouthwatering menu of bacon and eggs, fruit, waffles, biscuits and gravy, and more while Santa makes the rounds, engaging with each visitor individually.
Due to COVID precautions, Breakfast with Santa will remain socially distant this year, but don't worry, there will be no less cheer in the air! Remind little ones to be extra good, that Nice List is still being made!
*Sensory Friendly Breakfast with Santa:
We know Santa Clause loves each and every child equally, but not all can engage with him in the same ways. On December 11, Connor Prairie will be hosting a special breakfast in a sensory-friendly environment. Children can visit with Santa at their own pace and comfort level, fidget toys will be available throughout the space, and those with any dietary restrictions are encouraged to bring snacks they would like to enjoy while spending time with this special guest.
Listen to heaven and nature sing at the Indy Symphony Yuletide Celebration:
Perhaps our strongest nostalgic connection with Christmas is through music. Hearts young and old warm hearing songs that evoke memories of Christmas Past. Whether you get chills from the Hallelujah Chorus of Handel's Messiah, or enjoy new renditions of classic favorites, you'll hear something for every ear at the Indianapolis Symphony Orchestra's Yuletide Celebration.
Broadway-style performances and even tap dancing Santa's bring to life the thrill of the season through song and dance. New faces will light up the stage this year, accompanying those we all know and love, such as the returning host of the Yuletide Celebration, Grammy winner and Indiana native, Sandi Patty.
Celebrate Christmas in Indianapolis as Residents!
These are just a few of the countless ways to enjoy the Christmas season in Indianapolis. If you are considering moving to the Indy Metro Area, reach out to me at Compton Realty to find out more about life in Indianapolis.