Wholesale District
Neighborhood of Indianapolis
What to know about the Wholesale District, IN
The Wholesale District is one of downtown Indianapolis's six designated cultural districts. This Indy neighborhood is located in the southern part of downtown and features tons of things to do and enjoy in the city. Several of the most notable attractions in the Wholesale District include the Circle Centre Mall and Monument Circle, as well as many of downtown Indy's newest skyscrapers. It lies in the heart of the business district of Indianapolis.
Overall, this Indianapolis neighborhood is best known for it's entertainment; world class shopping, professional sporting events, live music concerts, theatre performances and the city's best hotels and fine dining restaurants. But this area wasn't always so luxurious, it's roots lie with two brothers who were determined to bring wholesale cost goods to locals way back in the late 1800's.
Now the area is a great place for Indianapolis to support budding artists and showcase musicians to the locals, as well as offer a luxury experience to visitors. In fact, whether you're a guest or a local, the Wholesale District offers the city a unique cultural experience fit for any kind of preferred night out.
This part of downtown Indianapolis isn't most well known for home buyers, but there are options for those who will enjoy living in the heart of the city's excitement. There are trendy, modern lofts and condos found here inching towards $350k in price and above.
Learn about the Wholesale District, IN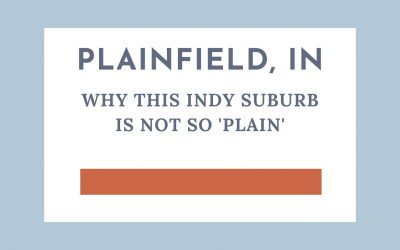 Find out what makes Plainfield Indiana not so 'plain' – from affordable real estate, to fun things to do and great schools!
Ready to find your perfect home in Indianapolis??
By clicking 'Submit' I agree to be contacted by the Living in Indianapolis team via call, email, and text. To opt out, you can reply 'stop' at any time or click the unsubscribe link in the emails. Message and data rates may apply.
Information on this website should not be construed as legal advice as we waive all legal liability from readers' reliance of any information provided. Readers must consult their own realtor or attorney about their own real estate issues.
United Real Estate Indianapolis
Licensed in Indiana
RB14042111