Mile Square Downtown Indianapolis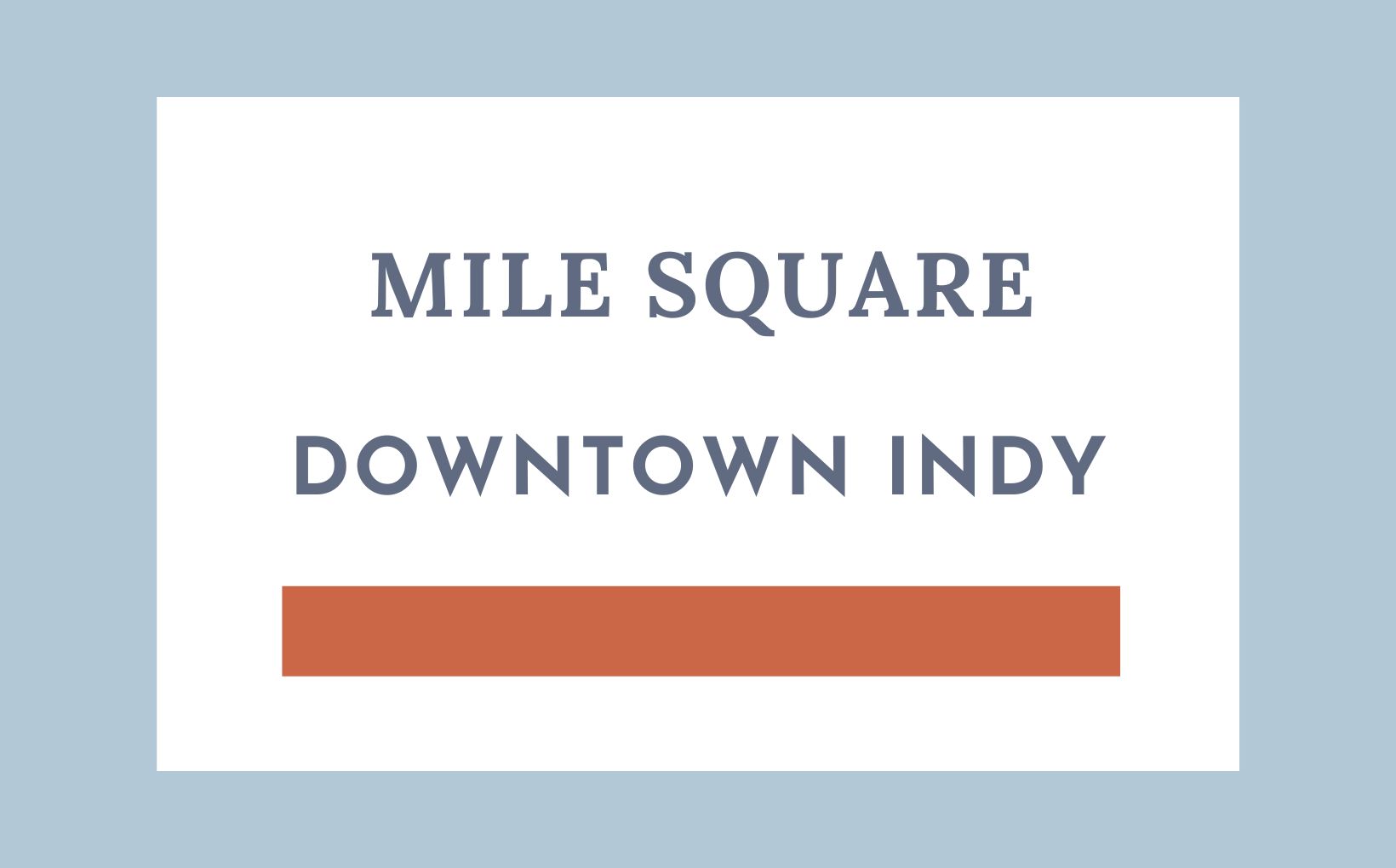 Downtown Indianapolis is a hustling, bustling part of town that's full of fun things to do and see. But did you know parts of Downtown Indy are actually fascinating pieces of American history tucked away between stadiums and high rises. Mile Square in Downtown Indianapolis is one of the most historic places in the entire state, and it's jam-packed with interesting architecture and Hoosier history within its one square mile diameter.
Discover Mile Square in Indianapolis
Mile Square is part of the original Indianapolis city plan, developed in 1821. Truly "the bones" of Indiana's capital city, this historic square mile also represents the true center of the city. Now, if you look at a current map of Indianapolis, you might not say Mile Square is right in the middle. But from its inception Mile Square was designed to be the center from which main thoroughfares would radiate outward from, heading away in every direction. Looking at other historic cities in the U.S., like Washington, D.C., it's clear to see this was a once common city layout.
Mile Square is Downtown Indianapolis, but Downtown Indianapolis is not necessarily Mile Square.  Mile Square itself has not grown, but the city has certainly grown around it. The actual boundaries of Mile Square are easy to distinguish as the street names are "north, south, east, and west." Once you have crossed those intersections, you've left Mile Square. However, you're still in Downtown Indianapolis. Lucas Oil Stadium, White River State Park, and Victory Field are all popular downtown destinations that are close, but not quite part of Mile Square.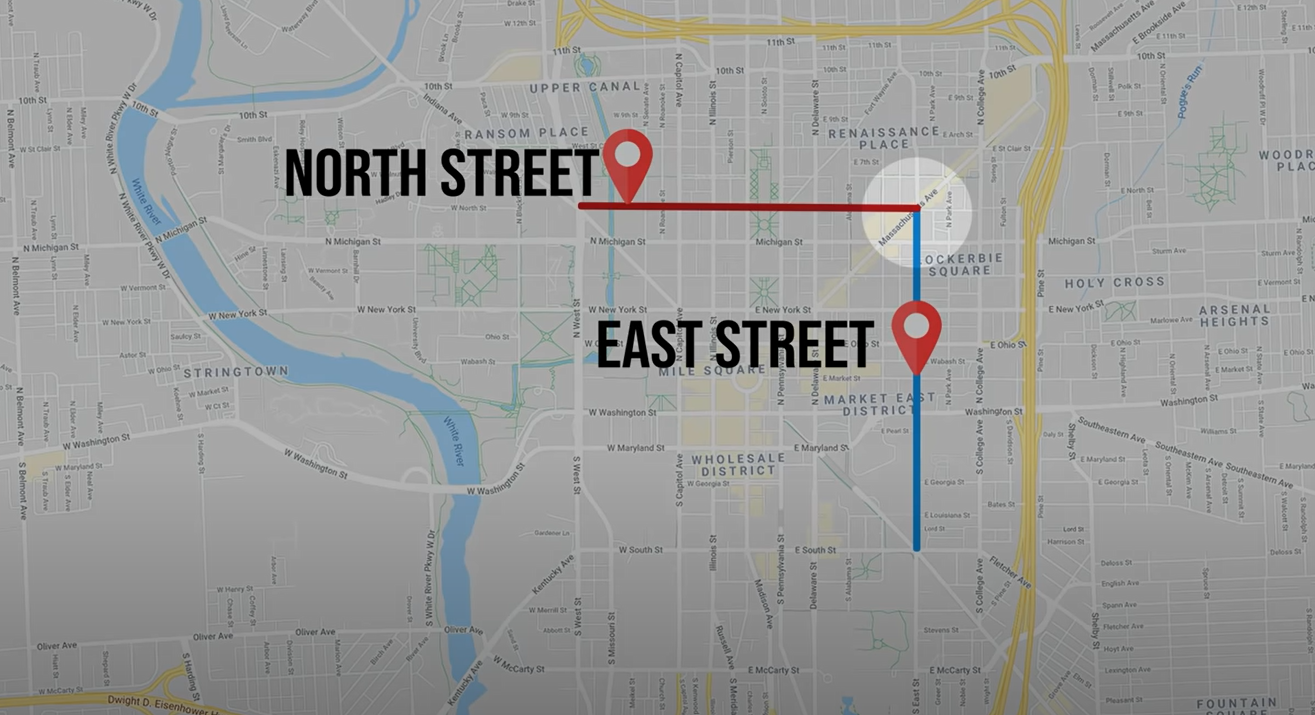 Though it isn't big, there's a lot going on in Mile Square. Massachusetts Avenue, for example, is one of the most popular locations in town. The street is lined with restaurants, shops, and nightlife that keeps this area alive and bustling even after the sun goes down. The Walker Building, headquarters of the manufacturing plant of Madam C.J. Walker beauty products at the turn of the 20th century, is one of Mile Square's oldest buildings. And it still boasts most of its original architecture. Nearby, the Kurt Vonnegut Museum and Library welcomes visitors to explore the past with one of Indiana's most celebrated (though oft challenged) authors.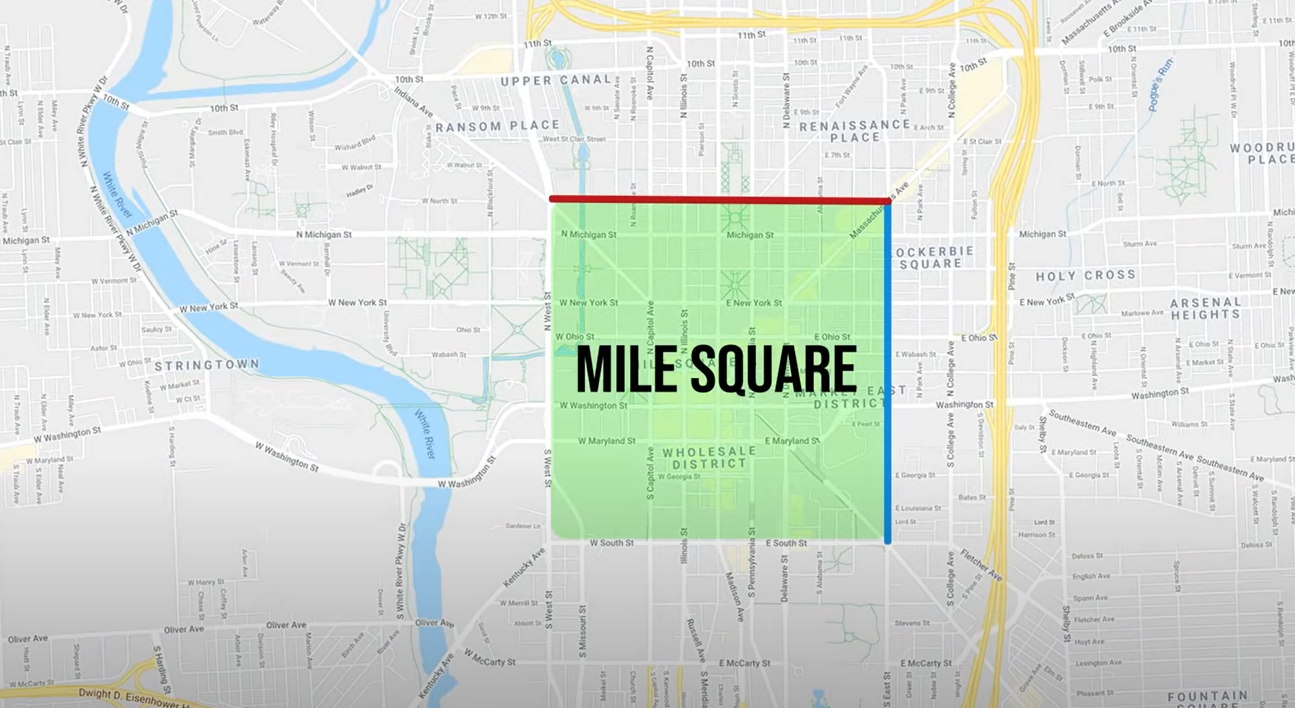 Living Near Mile Square
As you might have guessed, with as small and central as Mile Square is there are few housing options in the area. There are a few apartments here and there, but little to no free-standing homes. If you want to live near this historic area neighborhoods such as Fletcher Place and Fountain Square are located just to the southeast. Both of these neighborhoods offer accessibility to Mile Square, especially via the pedestrian path cultural trail that runs through Fletcher Place and into Fountain Square.
Looking to buy a home near Mile Square?
Are you thinking of moving to the Indianapolis Metro Area? Whether you want to live near the action downtown, or find a cozy suburb to stretch your legs, I would love to help you find your next home in the Hoosier state.