Fall Creek Place
Neighborhood of Indianapolis
What to know about Fall Creek Place, Indianapolis
Located in downtown Indianapolis, Fall Creek Place is a wonderfully revitalized neighborhood of Indianapolis. Living here means enjoying afternoons strolling along tree lined streets, nestled with Victorian era style architecture. Fall Creek Place is known as 'revitalized' as the neighborhood fell into disrepair in the 1980's. In fact, it used to be called "Dodge City" due to its high crime rate. And it made sense as the area used to be home to boarded up, decrepit homes that were abandoned. However in the early 2000's, the city of Indianapolis put their full effort into redeveloping the area.
Now this neighborhood is home to a mixed income residential community located on the city's north side. And it prides itself on its diversity and that it's not a subdivision but a real neighborhood where the neighbors know & care for one another, which we love it for! This neighborhood is brimming with brand new parks, walkable sidewalks and still maintains its close proximity to what many love about living in Downtown Indianapolis. In fact, it's only two miles from the center of downtown Indianapolis. Imagine living within walking distance to Indianapolis's best shopping, popular museums and delectable eateries? 
Fall Creek Place took time and effort to develop, so each area in this neighborhood is convenient for residents and offers exactly what they need. Better yet, you can enjoy restaurants right in the heart of the neighborhood too! As well as yoga studios, coffee shops, you name it!
Homes for sale in Fall Creek Place have a median listing price of $375,000.
Learn about Fall Creek Place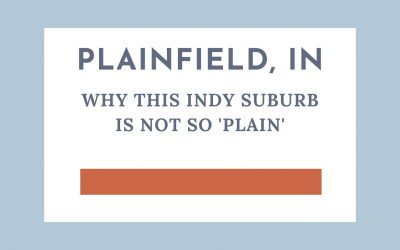 Find out what makes Plainfield Indiana not so 'plain' – from affordable real estate, to fun things to do and great schools!
Ready to find your perfect home in Indianapolis??
By clicking 'Submit' I agree to be contacted by the Living in Indianapolis team via call, email, and text. To opt out, you can reply 'stop' at any time or click the unsubscribe link in the emails. Message and data rates may apply.
Information on this website should not be construed as legal advice as we waive all legal liability from readers' reliance of any information provided. Readers must consult their own realtor or attorney about their own real estate issues.
United Real Estate Indianapolis
Licensed in Indiana
RB14042111