Butler-Tarkington
Neighborhood of Indianapolis
What to know about Butler-Tarkington, Indiana
The Butler-Tarkington neighborhood earned its long name from Butler University and Booth Tarkington. The University lies within the neighborhood, and Booth Tarkington was a prominent Hoosier (Hoosier is a term used for Indiana locals) and author who lived on Meridian Street, which is located in the area.
Butler-Tarkington is a proud and affluent neighborhood of Indianapolis, which lies to the northwest of downtown Indianapolis. If you take Meridian Street north out of downtown Indy, you'll run right into Tarkington Park, and be right in the neighborhood! It's bordered by 38th Street to the south, Michigan Road to the west, old Central Canal and West Boulevard to the north and Meridian Street to the east.
We love that this neighborhood is within close distance to many other great places in Indianapolis; such as Broad Ripple neighborhood, Clowes Memorial Hall, Butler Holcomb gardens and Crown Hill Cemetery where many famous Indiana/Hoosier individuals lay to rest.
Overall, this Indy neighborhood is quiet and continues to be 'up and coming'. If you want to learn more about the history of this neighborhood, check out the Butler-Tarkington Neighborhood Association website. They do a wonderful job detailing the history of the area, and have done a great job bringing the community together to "cut across racial, social, and economic boundaries."
Learn about Butler-Tarkington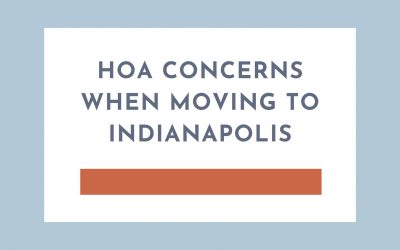 An HOA can sound intimidating, but there is much more to it than most consider. If living with an HOA is the right choice for you, there are many neighborhoods and suburbs of Indianapolis to pick from!
Ready to find your perfect home in Indianapolis??
Information on this website should not be construed as legal advice as we waive all legal liability from readers' reliance of any information provided. Readers must consult their own realtor or attorney about their own real estate issues.
United Real Estate Indianapolis
Licensed in Indiana
RB14042111