The #1 Reason I Would Live In Plainfield Indiana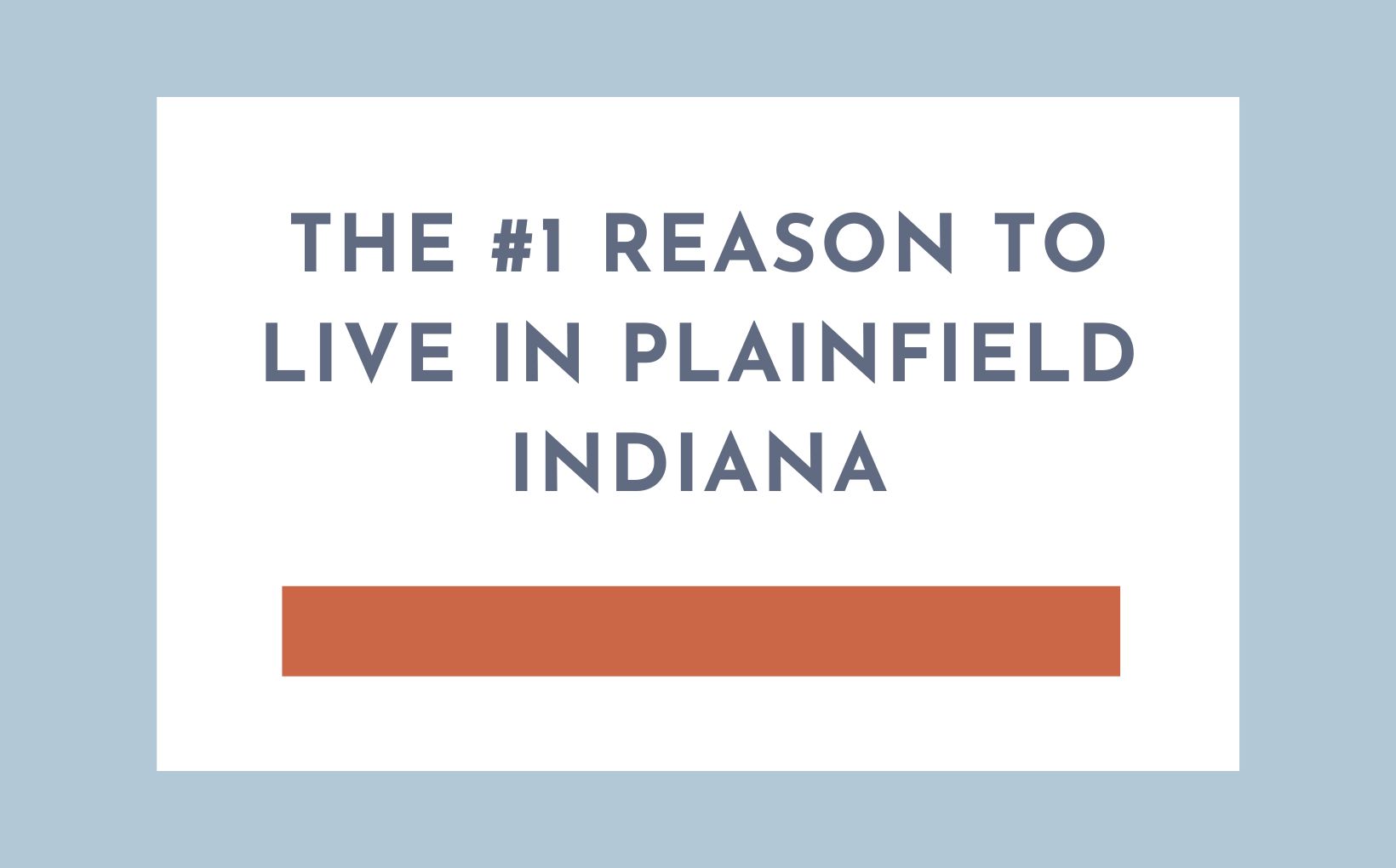 Plainfield, Indiana, is a great Indianapolis suburb to call home. Plainfield is very comfortable, affordable, and family oriented, making it a perfect choice for families. But you might not know that if you live in Plainfield, you'll enjoy a little something extra! What does Plainfield have that other Indianapolis suburbs don't? It might surprise you!
#1 Reason to live in Plainfield Indiana
White Lick Creek – Plainfield's best-kept secret!
White Lick Creek runs through Plainfield and plays a huge role in what makes Plainfield different from all of the other Indianapolis suburbs. The creek is wide in some areas, and narrow in others, but the land on either side of the banks is categorized as floodplain due to how high the creek can rise when it rains heavily.
While White Lick Creek doesn't flood too often, the land around it cannot be developed regardless, just in case of heavy flooding. This means no residential developments, or strip centers, or businesses can establish themselves in these areas, and that leaves a lot of land that will always be more-or-less natural.
Plainfield's linear park system
The city of Plainfield has utilized these flood lands to create a linear park system along the waterways, and they are all interconnected via trails. These strips of public land running along the canals, rivers, and streams are a perfect way to connect people and the public land they want to enjoy. Some of the parks have fields, some have playgrounds, and others remain in a more natural state.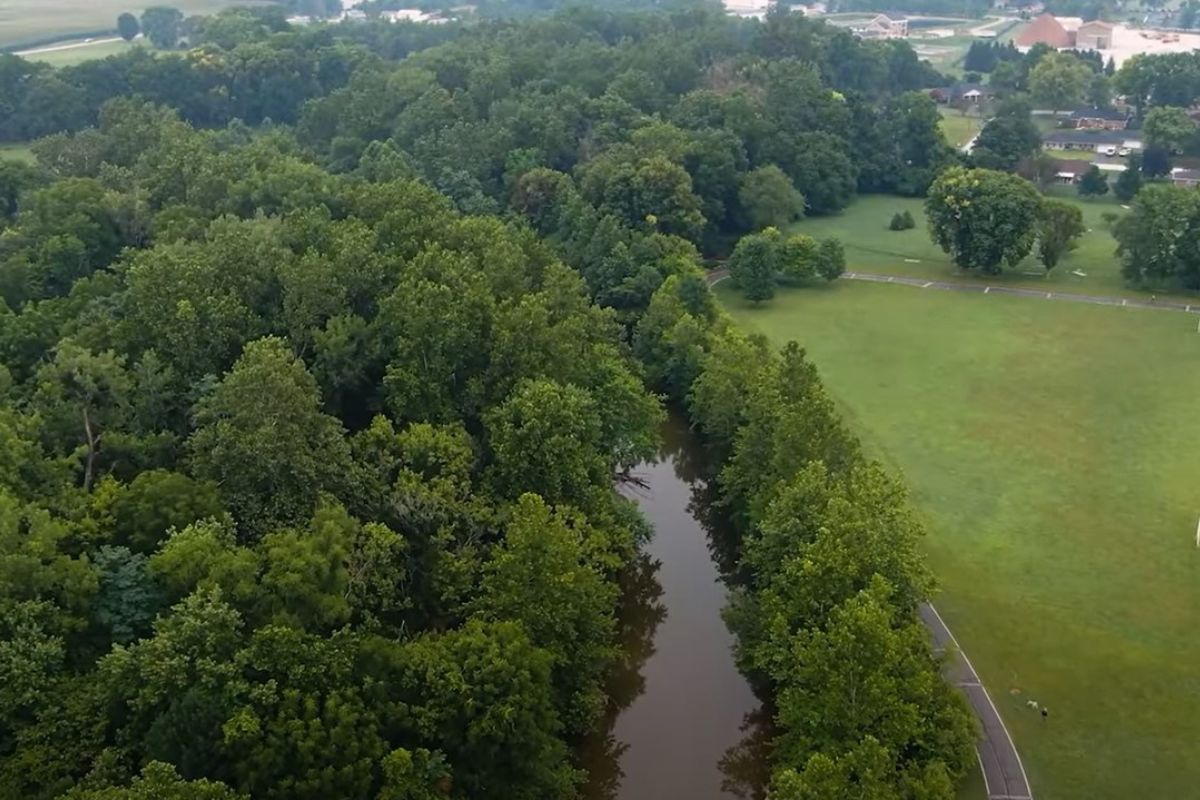 Trails interconnecting all of Plainfield and its parks
The best thing about all of this public space is its accessibility. Plainfield has one of the best trail systems of any Indianapolis suburb, and perhaps any place in general. The trails are not always perfectly paved, winding paths through the woods – sometimes they run alongside a road or seem more like a sidewalk. But they still provide a safe way for pedestrians and bikers to navigate throughout the city without a car.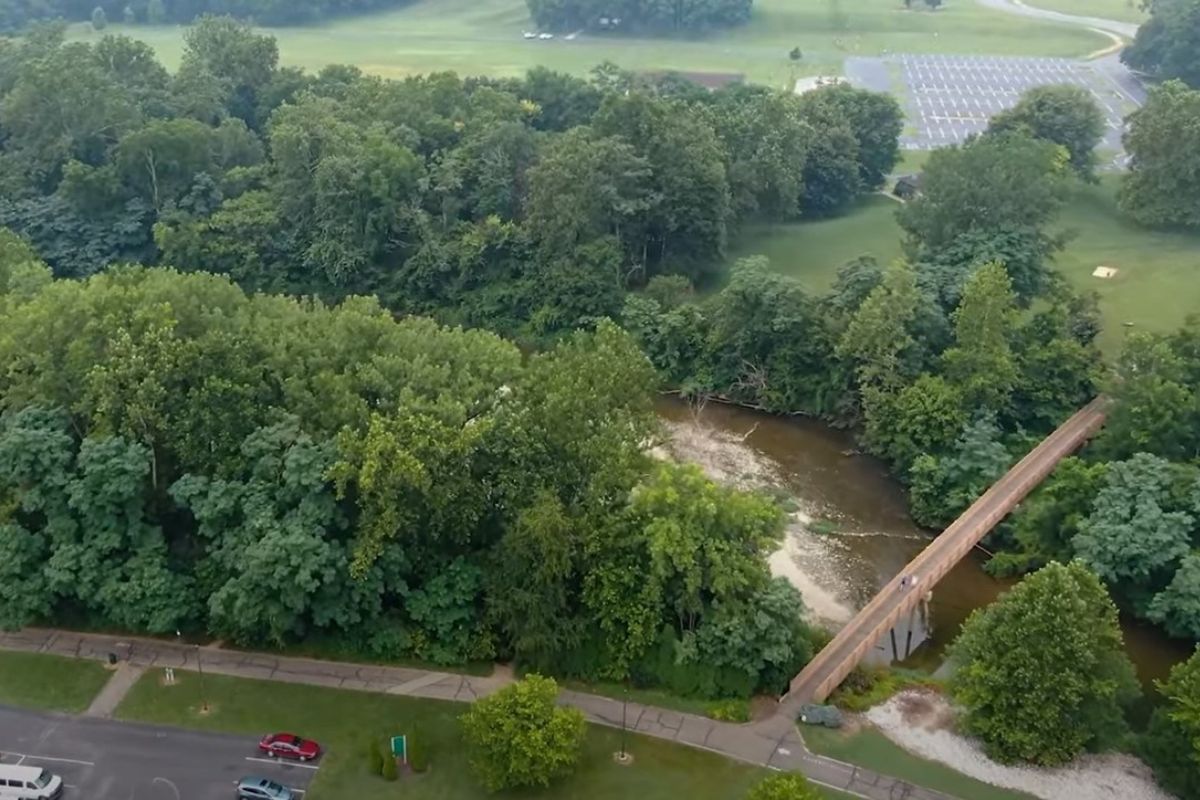 Though the suburbs of Indianapolis are not known to be particularly walkable, if there was one that is, it's probably Plainfield. No matter where you live in town, you are likely to be either right on or very close to one of these trails that weaves through town like a spiderweb, and as they say, "All roads lead to Oz!" It might be a bit of a trek, and you might travel through some parts of the trails that are less maintained than others, but all of these trails will lead you to the parks, and plenty of great stops along the way! If you want to live in a part of Indianapolis that is very walkable, and has a plethora of green space, Plainfield can't be beat.
Want to buy a home for sale in Plainfield IN?
Are you thinking of moving to Plainfield, Indiana, with all of its beautiful parks and trails? If so, reach out to me at Compton Realty. I would love to help you make Indianapolis your home.