Things to know about Geist, IN
Northeast of Indianapolis lies Geist, Indiana, one of the best neighborhoods to live in the Indianapolis area. This affluent neighborhood is most notably known for the Geist Reservoir, which it is aptly named after. Geist is technically considered to be more or a region, than a city, as it's quite spread out and surrounds the reservoir. So, before you buy a home here we highly recommend considering any possible commute time you will face based on where you'll choose to settle around the reservoir.
Things to know about Carmel,IN
Carmel, Indiana is a highly coveted and beautiful neighborhood north of Indianapolis. This suburb of Indy has quickly grown over the past 20 years from a sleepy community to one that is economically growing substantially, and is now one of the most populated areas of the Indianapolis Metro area.
Geist is a great neighborhood for those who prefer a more quiet atmosphere, as it's farther removed from the typical city and suburban traffic that you would experience elsewhere. Plus, living on or near the reservoir offers a relaxing reprieve from the hustle and bustle of everyday life. It also allows those adventure seekers to have a great place for water activities; boating, waterskiing, swimming, you name it!
This neighborhood is covered in lush greenery, from trees to manicured lawns and has plenty to offer its residents like restaurants and shopping.
Most homes in the Geist area are single, detached homes along with townhomes. Since this neighborhood is highly coveted, the homes here sell quite quickly. The average home price in Geist is around $360k+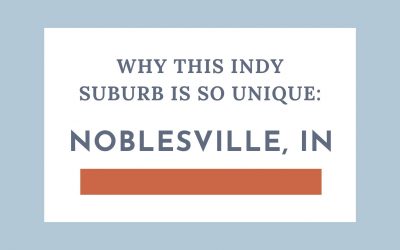 Why is Noblesville Indiana so different from other Indianapolis suburbs? Find out what makes Noblesville, IN unique & affordable.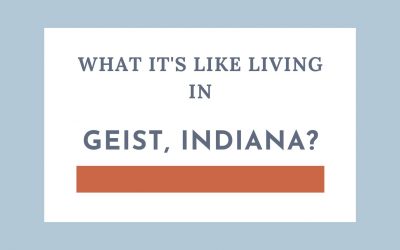 Discover what it's living in Geist Indiana – one of the most popular areas to live in the Indianapolis Metro area!
Ready to find your perfect home in Indianapolis??
By clicking 'Submit' I agree to be contacted by the Living in Indianapolis team via call, email, and text. To opt out, you can reply 'stop' at any time or click the unsubscribe link in the emails. Message and data rates may apply.
Information on this website should not be construed as legal advice as we waive all legal liability from readers' reliance of any information provided. Readers must consult their own realtor or attorney about their own real estate issues.
United Real Estate Indianapolis
Licensed in Indiana
RB14042111